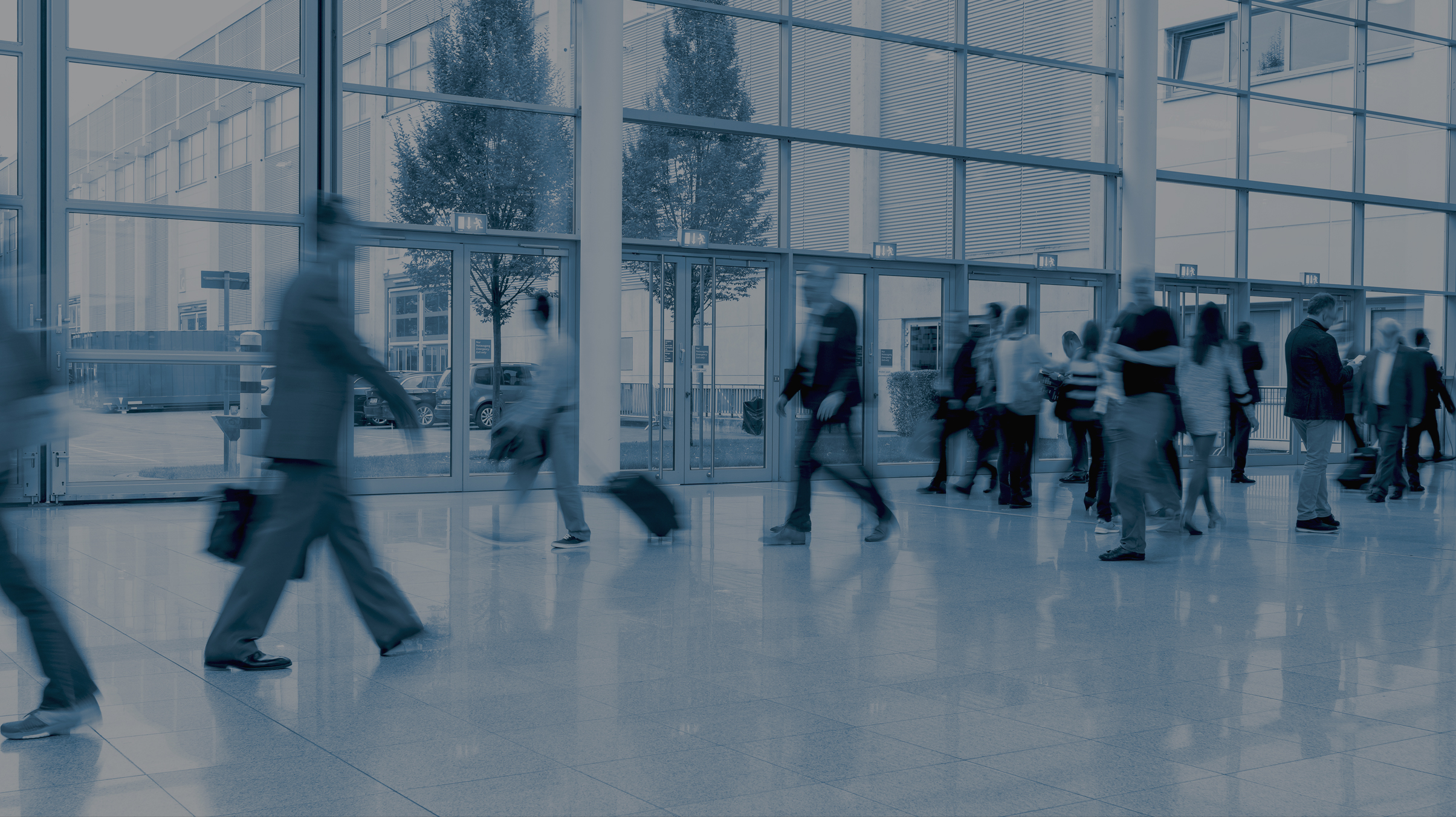 JRNY.VISITOR
Take Control Of Your Facility
JRNY.Visitor
Visitor Management for the New Era
Simplify screening, validating, and registering any guest at any time.
Digital Identity Management
Stop using paper sign-in sheets – immediately issue digital identities to all approved visitors.
Control physical access through touchless systems at all points in the visitor journey.
Direct messages for safety, security, monetization and more.
Control your facility and know exactly who is onsite and when they will be leaving.
Simple, touchless check-out and departure verification process.
The reception area is your first line of safety and security, and your organization's first impression. You only get one chance to get this right. Usually it is a challenge to maintain a secure environment in busy facilities without increasing friction for both employees and guests. The JRNY.Visitor – Visitor Management System (VMS) has been designed with a holistic approach to emphasize all aspects of safety, security, and a frictionless visitor experience.
From providing customizable touchless applications/forms, self-registration with personal mobile identity tools, instant photo capture, automated host and guest notifications, instant digital codes, screening against watch-lists and many more – our VMS will ensure visitors have a seamless experience while you know exactly who is in your facility.

JRNY.VISITOR
ROBUST – INTEROPERABLE – SECURE
Completely Touchless
Create a touchless and exceptional experience for visitors, allowing visitors to interact securely with a digital identity on their own devices.
Increased efficiency
Automate the onboarding and screening process, without the need to print and distribute physical identification, reducing time and effort for data entry and administration.
Safe & Secure
Increase security and minimize risk with biometric, multi-factor authentication capabilities.
Interoperable & Scalable
Update your visitor experience and integrate with existing systems quickly and efficiently using existing hardware while preparing for future technology.
JRNY.Visitor
Features & Benefits
FLEXIBLE
Supports multiple technologies and identifiers
BLE, QR codes, Mobile devices, RFID, cards, Biometric, National
ID's, passports, and more
CLOUD-BASED
No-extra hardware required
access from anywhere in the world, using any web-enabled device; tablets, mobile devices, computers and command centers
ADVANCED USER INTERFACE
Touchless, device-agnostic capabilities
allowing visitors to pre-schedule an appointment and a space, take pictures and scan their ID's themselves by using their own mobile device
FAST DEPLOYMENT
Quick, easy deployment
enabling an upgrade to your VMS in days and weeks, instead of months or years. Avoid the downtime of a custom-build, deploy fast without any hardware upgrades needed.
SECURE
Highest levels of security enabled
to protect all information collected as it is transmitted using the latest encryption technologies.
NOTIFICATION ENGINE
Stay informed anytime
with host, visitor, and security notifications custom built to your unique facility and visitor needs.
INTEROPERABLE
Seamless integration with hardware
from multiple systems including access control, CCTV, parking and more without the need to upgrade before deployment.
AUTOMATION RULES
Automatic assignments of visitor privileges
including cashless purchases, meals, access, parking and more add to the seamless experience, and allow you to track and monetize their experience in your facility.
ADVANCED REPORTING
Dashboard and reporting features
generating daily, weekly, and monthly reports at a glance for better insights on visitors, activities, movements and access. All reports are accessible from any device, at any time.
CONTACT US
Please fill out the form below to find out more or to set up a demonstration of platform.